An intelligence report giving information on a planned attack in Sri Lanka is doing the rounds on social media. It was allegedly sent by the Inspector General of Police to the heads of security on April 11. The Attorney General has said that the letter is 'fake'. 
The letter, in Sinhala, purports to be from police and military, and warns of a possible attack. However, the AG said that the letter is not authentic. Six blasts hit three churches and three five-star hotels across the country on Easter Sunday. The death toll has gone up to 129 and is expected to rise. Over 400 people have been injured.
Three churches―St Anthony's Church in Colombo, St Sebastian's Church in the western coastal town of Negombo and another church in the eastern town of Batticaloa―were hit. In addition, three five-star hotels―the Shangrila, the Cinnamon Grand and the Kingsbury―were also targeted. 
No one has claimed responsibility for the blasts so far. There is no official comment on suspected perpetrators in the blasts yet.
Meanwhile, Sri Lanka Prime Minister Ranil Wickremesinghe has called for an emergency security council meeting following the church and hotel bombing. The prime minister has asked security forces to probe into the attacks.
All government schools in Sri Lanka will be closed for two days (Monday and Tuesday).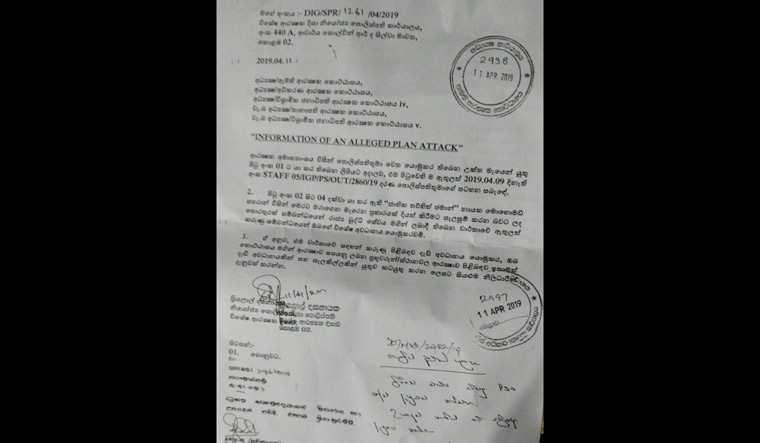 Security in the country has been beefed up. Reports said that no visitors will be allowed at the Colombo airport in light of the blasts and passengers need to report at least 4 hours earlier.
Source :